Search the index for the many varieties of recipes you can find here!!
,,,,,,,
Dwarf Namwah aka Pisang Awak Live Banana Plant

COLD HARDY The Dwarf Namwah AKA Pisang Awak is a group of lady finger bananas that produce large sized bunches of sweet delicious fruit that is prized in the indonesian areas as well as the U.S.

Very sweet, hints of vanila.

Excellent cooked.

The fruit from Dwarf Namwah is popular in southern Florida and Southern California due to demand from local tropical fruit brokers.

Mature Height - 6-9 feet

Hardiness Zones - 8-10 COLDY HARDY Down to 10°F

4" - 8+" Tall Ships in 4" pot.
Softcover book, "500 Tasty Sandwich Recipes", by The Culinary Arts Institute. Printed in 1953. The book has 48 pages with 500 recipes as well as many nice photos. The book is in great condition except for some very slight cover-wear, and is very clean inside. Pages are of quality paper and are just slightly off-white. The book has no odor, and is NOT a former library book. COMBINED SHIPPING: Pay for the shipping for the first softcover or paperback book, and all other softcover or paperback books purchased in the same transaction are FREE shipping!
This 3.4 Cu. Ft. White Compact Refrigerator w/ Internal Freezer is ideal for smaller spaces like a dorm room, teen's bedroom or office. This appliance also suit for hotels, offices, household etc. It is sized perfectly to keep drinks and small amounts of food cold and in a convenient location. With a double door design, the separate freezer compartment can be selected quickly for frozen treats or packages of meat. It makes the most out of the space it has with three small glass shelves, a fruit box and a egg rack for storage. There is also a special Can dispenser and door bins to hold drinks on the inside of the door. If you're looking for a fridge to keep your food, drinks, & frozen snacks organized and cold, then this is the fridge for you! Do not hesitate to buy one!
Feature
Ideal for smaller areas such as student dormitories, wet bars, apartments and condos.
Integrated door handle
Sleek look that easily enhances most types of existing decor
Perfect place to store your microwave or other items when space constrained
Adjustable glass shelf that can be configured to make room for taller items help you stay organized
Integrated door shelving with tall bottle storage
Easy Access Controls To Set Your Desired Temperature
Stock and dispense all of your favorite beverages with ease
two slices isn't enough for you check out this 4-slice toaster. 4 slice toaster let you make breakfast for you and the family a whole lot quicker. This four slice toaster have a good heating rate, meaning you aren't waiting ages for your toast to be ready.

Convenient 4 slice capacity with centering guides in each of the extra-wide 1.18" slots
Electronic variable toast shade control lets you adjust to just the way you like it
Cool-touch housing and toast cancel function are included for safety of operation
Extra-lift feature to allow for easy removal of smaller size breads and bagels
Pull down crumb tray is a great help when cleaning your unit
This four-slice toaster does everything you need from a toaster to do, and even handles odd-size slices. The 1.18" wide toasting slots have plenty of space for bagels, while the extra-lift feature makes it easy to remove smaller breads and bagels that tend to get stuck inside other models of toaster. Don't burn your fingers again—the cool-touch housing means you can retrieve your toast without fear of scalded hands. This toaster has great features at a great value.
A Beef Ribeye Steak is considered to be the juiciest and most flavorful of all steaks. Neesvig Ribeye Steaks are cut from the center-most part of a delicious Prime Rib Roast. The Ribeye Steaks are available in your choice of four 4-oz. or four 6-oz. ribeye steaks. All ribeye steaks should be placed in the freezer immediately upon receipt. They may be stored in the freezer without any loss of flavor for 6-9 months.
Compact size saves valuable counter space. Dispenses 2 flavors in less than one square foot. Famous two-piece, stainless steel, dripless pouring valves are sanitary and easy to use and maintain. Large capacity drip pan holds more. Generous, yet compact, 9 liter (2.4 gallon) easy clean bowls are separate to allow break down & flavor changes without total system shut-down. Unique evaporator and high efficiency pump design cools faster and more efficiently for faster start-ups. Superior engineering allows full beverage cooling right down to the last drink. Modern styling, better design and more use of stainless steel allows easier cleaning and less maintenance. Super-strong, virtually unbreakable polycarbonate bowls and covers give lasting durability. Agitators are included with each unit for fresh juices, coffees or teas. Five year compressor warranty. Please allow 1 to 2 weeks for shipment.
You can order this 50 plant root cloning system for 259.00-I want to use one to sprout banana trees!!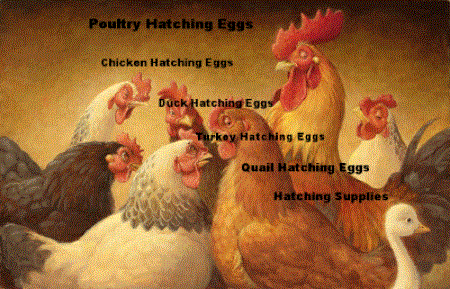 Prices constantly change from time to time
so do not be dismayed if the price you see here
is different from the price you see when you click the link-
this happens frequently and faster than I can keep track of-thanks
.
....
,,,,,,,
.....
....
....
....
pavement cleaning attachments for gas and electric power pressure washers make cleaning the driveway and home exterior walls or fences a lot easier-a full line of gas and electric pressure washers included
....
[[[[
David J Ward was voted into the Presidential Whos Who List of the Leading Businessmen of 2009!!

David J Ward was also invited to become a member of the National Accountants Association!!

David J Ward was previously voted into the Cambridge Whos Who List of the Leading Businessmen of the Twentieth Century!!

Thank You Tripod.com!!!! You gave me the means to prove myself and to succeed!!




If you make a purchase from this site you are dealing with

a well known verified and trusted source-

David J Ward has been working on internet sales since 2002

without one single customer complaint for service or delivery.
all profits from all sales on this website and all of my other websites help to replace a burned home-any purchase that you make here helps-no matter how large or small!!
to see a very large selection of commercial cookware-commercial ovens- commercial pizza ovens-ice machines-freezers-plus cookware sets-tupperware-and more-click this link here at http://chefsblenderandmixer.tripod.com
need a safe for your home-office-or a gunsafe?? Visit this website at

http://texaspadlocks.tripod.com

and see the great selection of larger sized masterpadlocks!!