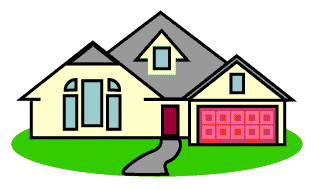 home building tool store

Black and Decker Home Improvement Library - Lot of 9 Volumes Advanced Home Wiring Deck & Landscape Everyday Home Repairs Carpentry: Tools Shelves Walls Doors Home Masonry Repairs & Projects Home Plumbing Projects & Repairs Built-In Projects for the Home Workshop Tips & Techniques Carpentry: Remodeling

Double Deck Boat House Design PLANS Port Sundeck Click image to enlarge Description Design Plans for a deluxe boat port with a roomy sundeck on the roof. These design plans do not contain specfic how-to steps - however they cover all the main dimensions and elements needed for building the Boat House. Built on rock pier cribs. This is an original 2 page magazine article from 1968. We do not photocopy these. Article Includes Measured Drawings and Diagrams

The complete resource plan set for the home woodworker who is interested in building their own outdoor garden furniture, buildings and structures, and outdoor hobbies! So easy anyone can do it! All Skill Levels included! Step by Step plans for the home DIYer! Plenty of backyard projects for the honey do list! This is the complete Outdoor Wood Working Plan Set distributed through our parent company, ADV Plans, LLC. Whatever your tastes or outdoor dreams are, you will find it here! This Outdoor Plan Set is delivered on one easy to browse, easy to read CD. This disc is full of plans that you could spend your lifetime building!! Please read the entire listing so that you can have an idea of what is being offered for sale. This plan set delivered on CD that contains about 350 plans files of our most popular outdoor and garden wood working plans and hundreds of extra wood working tips, tricks, techniques, and other hobby projects that are discussed below. Many files contain more than one plan, there are more than 700 plans on this easy to browse disc. There are no links or garbage. All plans are delivered as pdf files that you can print out on your home printer, as necessary for construction. A partial list of plans that are on the CD are below. There's simply too much to list. In addition to the plans, there is extensive of bonus material consisting of wood working guides and home repair tasks on various home repair projects for the Do It Yourselfer. I guarantee you will get a lot more on this disc than I list here. More plans, more blueprints, more more more. The primary focus of this plan set is outdoor and garden furniture, outbuildings, and hobby projects. The 350 pdf files mentioned above are plans and blueprints for a variety of pieces of outdoor projects such as: garages, sheds, outbuildings, barns, farming and construction equipment projects (build your own forklift adapter for your tractor, anyone?), plenty of woodworking tips and tricks, everything you wanted to know about how to build a deck, Adirondack chairs, outdoor benches and planters, arbors, doghouses, backyard bridges, lawn chairs and lounges, outdoor playhouses for your kids, patio tables, picnic tables, etc!. The list goes on and on!