Sometimes you can find recipe downloads that are priced at 99 cents!!
You have to click the link and do a search for most of the 99 cent downloads!!
But they are there!!
Sparco Premium-grade Letter Size Legal Pad - $30.25

Writing pad features premium-grade, 16 lb. bond paper. Clean-perforated pages are wire-stitched to a thick, sturdy, 40 point chipboard back for writing support. Pad contains 50 sheets of 16 lb. bond paper. Both sides of each sheet are ruled. Each sheet is legal/wide-ruled with 11/32" line spaces and a 1-1/4" left margin.

Presto Nomad Travel Slow Cooker 6QT
Brand: Presto
UPC: 0075741060118
Mfr Part #: 06011
Slow-cook foods and take them on the road with the Nomad traveling slow cooker. Its rugged, wide-profile picnic cooler-style design with cool-touch housing and swing-up handle makes carrying easy and prevents tip-overs when traveling. The locking lid seals tight for spill-proof transportation. Make soups, stews, casseroles, chicken, roasts and more for home or away in this large 6-quart family-size slow cooker. A built-in dry erase board with marker is handy for messages. The Nomad is great for buffet-style foods pulled pork, chicken wings, sloppy joes, hot beef and more. It tenderizes leaner cuts of meat and offers slow-cook settings for high, low, and keep warm. The hinged, removable cover has a large see-through glass window and features a detachable utensil holder with silicone cord that secures a utensil during transport and doubles as a spoon rest when serving. Removable nonstick cooking pot is fully immersible for easy cleaning. Built-in cord storage. Cook and go! Slow-cook foods and take them on the road. Wide-profile picnic cooler-style design with cool-touch housing and swing-up handle makes carrying easy and prevents tip-overs when traveling. Locking lid seals tight for spill-proof transportation. Large 6-quart family size is great for soups, stews, casseroles, chicken, roasts and more. Built-in dry erase board with marker for messages. Ideal for buffet-style foods at home or away pulled pork, chicken wings, sloppy joes, hot beef and more. Hinged, removable cover with large see-through glass window. Detachable utensil holder with silicone cord secures a utensil during transport and doubles as a spoon rest when serving. Slow-cook settings for high, low, and keep warm. Removable nonstick cooking pot is fully immersible for easy cleaning. Built-in cord storage.
This ice cube maker makes 120 ice cubes in your refrigerator or freezer.
Click the image

Ice Cube Maker Genie silicone Ice bucket &Storage Bucket -yQe
Product Details:

Description

Fall In Love With Healthy, Easy Cooking With The Most Innovative Products Thanks To Lekue. Quality, Functionality And Design That Will Surprise You With A Wide Range Of Tools To Make Cooking, Preparation, Preservation, Baking And Freezing Easier

* REUSABLE FOOD GRADE SILICONE ICE CUBE STORAGE BOX
* UPGRADED VERSION -
* AFE BPA-FREE MATERIALS
* SILICONE ROUND ICE CUBE MOLDS WITH LID --
* SPACE SAVER & DISHWASHER SAFE --.
* Disclaimer : Product Color May Slightly Vary Due To Photographic Lighting Sources Or Your Monitor Settings.
* Set Content : Set Of 1
* Set Content Detail : 1Xice Cube Maker
* Color : Blue
* Material : Silicone
* Color Filter : Blue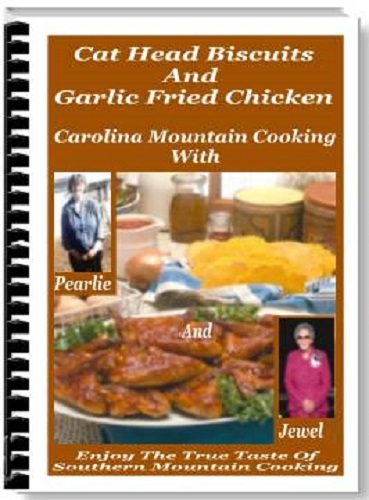 Old Southern Cook Book on CD Rom This Is Real Country Cooking! Just imagine sitting down to a big ol' plate of Garlic Fried Chicken, Pork Loin And Gravy, Creamy Chicken And Biscuits, or a delicious Barbecued Chuck Roast. How about home baked breads like Whipping Cream Biscuits, Molasses Oatmeal Bread, real Southern Cornbread, or a big plate of fresh, hot Cat Head Biscuits? Let's not forget vegetables and side dishes such as Mamma's Young Peas And Potatoes In White Gravy, Fried Green Onions, Golden Baked Potatoes, Fried or Scalloped Corn, Nine Day Slaw, and maybe even a big ol' pot of Potato Dumplings. And now for dessert: Oh my, the desserts! If there's one thing that southern cooks excel at, it's incredible homemade desserts! Do you remember the delicious cakes, pies, and cobblers that your mother and grandmother used to make? Cakes like Nanny's Homemade Chocolate Cake with real Chocolate Fudge Frosting, Grandma's Spice Cake, a Coconut Black Walnut Cake, or an old fashioned Applesauce Cake. And fresh baked pies and cobblers like Buttermilk, Chess, or an incredible Vinegar Pie. Or maybe a Creamy Pumpkin Pie, Brown Sugar Pie, or any number of fresh fruit cobblers like Blackberry, Blueberry, or Strawberry. Have you ever had Peach, Blueberry, or Strawberry Dumplings? These are so good they will almost make a grown man cry. Do you remember waking up to fresh, hot "Cat Head Biscuits" smothered in real Southern Chocolate Gravy? This is a child's and chocolate lover's dream come true! Wouldn't It Be Wonderful To Gather Your Family And Friends Around A Table Spread With Delicious Home Cooked Meals? "Cat Head Biscuits" - 180 hand picked, family tried and tested, real southern recipes. Everything from traditional meat and vegetable dishes to homemade desserts so good, they will almost make a grown man cry. Not an expert cook? No problem! These are recipes for real food. All of the recipes in this cookbook are simple to prepare using everyday ingredients that are readily available. "Cat Head Biscuits" is more than just a cookbook. Along with these wonderful real home cooked recipes it also contains humorous and entertaining glimpses into life growing up here in the Blue Ridge Mountains of North Carolina. Ever wondered what would happen when a bunch of jealous kids cut down their dad's prized cherry tree or the outcome of a young boy's attempt at making his own skis by nailing boards to his best pair of Sunday shoes? Do you know how many ways there are to eat a "Cat Head Biscuit"? Just Take A Look At What's In This Great Cookbook 8. A Little About Carolina Mountain Cooking 9. "The Truth About The Cherry Tree" 10. "All Work And No Play In The 1920's" Meats And Main Dishes: 11. Barbecued Chuck Roast 11. Mountain Fried Rabbit 12. Western North Carolina Style Barbecue Roast Chicken 12. Garlic Fried Chicken 13. Mom's Pan Fried Fish 13. Blue Ridge Mountain Pot Roast 14. Southern Style Pork Roast 14. Pork Loin And Gravy 15. Old Timey Chicken "N' Dumplings 15. Church Social Meatloaf 16. Aunt Beth's Meatloaf 16. Aunt Abby's Chicken Patties 17. Country Baked Chicken 17. Country Fried Steak 18. Company Pork Chops 18. Beef Barbecue Cups 19. Tomato Soup Meatloaf 19. Mother's Beef Stew 20. Cabbage Rolls 21. Layered Hamburger Pie 21. Crockpot Apple Glazed Pork Roast 22. Crockpot Au Gratin Potatoes and Ham 22. Creamy Chicken And Biscuits 23. Country Meatballs 23. Catfish With Bacon And Horseradish Sauce 24. Creamy Skillet Chicken 24. Barbecued Spareribs 25. Chicken Fried Steak And Gravy 26. My Favorite Beef Stew 26. Pineapple Baked Ham 27. Salisbury Steak 27. Bacon Potato Pie 28. Ham Loaf 28. Cornbread Pie 29. Baked Trout with Fresh Herbs 29. Salmon Cakes 30. Beef and Cabbage Soup 31. "Childhood Fun On The Riverbank" Fruits And Vegetables: 32. Mama's Young Peas And Potatoes In White Gravy 32. Shuck Beans or Leather Britches (Dried Green Beans) 33. "Kilt" Lettuce Salad 33. Fried Green Onions 34. Squash Fritters 34. Country Fried Squash 34. Bean Salad 35. Homemade Baked Beans 35. Nine Day Slaw 36. Potato and Sausage Soup 36. Bean and Bacon Soup 37. Pinto Bean Soup 37. Quick Corn Chowder 38. Sour Cream And Chive Potato Soup 39. Fried Cabbage 39. Vinegar Coleslaw 39. Potato Dumplings 40. Scalloped Corn 40. Fried Apples 41. Spiced Rhubarb 41. Apple Pudding 42. Corn Pudding 42. Green Tomato Pie 43. Nanny's Scalloped Broccoli 43. Crockpot Baked Beans 44. Broccoli Soufflé 44. Squash Patties 45. Cabbage With Mustard-Horseradish Sauce 45. Baked Mashed Potatoes 46. Split Pea Soup With Dumplings 47. Golden Baked Potatoes 47. Mustard Greens 48. Okra Fritters 48. Potato Pancakes 48. Fried Grits 49. Fried Corn 49. Hobo Beans 50. Southern Style Collard Greens 50. Corn Fritters 51. Fried Green Pepper Rings 51. Black Eyed Pea Soup 52. Tomato Cakes 52. Wilted Dandelion Greens 53. Ramps 54. Ramps and Eggs 54. Potatoes and Ramps 55. "Just Where Do Eggs Come From?" Breads: 56. Sweet Potato Cakes 56. Johnny Cakes 57. Gritted Bread 57. Whipping Cream Biscuits 58. Spoonbread 58. Old-Time Dressing or Stuffing 59. Cat Head Biscuits (as big as a cat's head) 61. Hushpuppies 61. Mountain Corn Bread 62. Rhubarb Pecan Bread 62. Southern Style Hush Puppies 63. Pearlie's Potato Biscuits 63. Apple Roll 64. Orange Nut Bread 64. Zucchini Bread 65. Always Perfect Pan Rolls 65. Refrigerator Bran Muffins 66. Pumpkin Muffins 66. Banana Bread 67. Oatmeal Blueberry Muffins 68. Rhubarb Muffins 69. Molasses Oatmeal Bread 70. Sweet Potato And Apple Muffins 71. "Wooden Wheel Wagons And A Barn With No Nails" "Jams" And Gravies: 72. Sausage Gravy 72. Chocolate Gravy 73. Old Fashioned Chicken Gravy 73. Old Fashioned Tomato Gravy 74. Mama's Strawberry Jam 75. "No Water Was Too Cold To Have Fun" Desserts: 76. Sour Cream Apple Pie 77. Buttermilk Pie 77. Chess Pie 78. Vinegar Pie 78. Berry Dumplings 79. Sweet Potato Pie 79. Bottom's Up Peach Cobbler 80. Peach Dumplings 80. Black Walnut Cookies 81. Mom's Cherry Pie 81. Mom's Sugar Cookies 82. Black Mountain Buttermilk Pound Cake 82. Chocolate Fudge Cupcakes 83. North Carolina Date Cake 83. Apple Topping For Ice Cream 84. Nanny's Homemade Chocolate Cake 85. Micaville Pineapple Cake 85. Strawberries In The Snow 86. Creamy Pumpkin Pie 86. Easy Strawberry Cake 87. Homemade Banana Pudding 87. Homemade Vanilla Wafers 88. Peaches And Cream 88. Strawberry Pudding 89. Hummingbird Cake 90. Grandma's Spice Cake 91. Banana Nut Oatmeal Cookies 91. Fresh Apple Cobbler 92. Coconut Cream Pie 93. Peanut Butter And Chocolate Oatmeal Cookies 93. Orange Drop Cookies 94. Coconut Black Walnut Cake 95. Pumpkin Raisin Cake 96. Pumpkin Roll 97. Blueberry Cheesecake Pie 97. Date Balls 98. Fudge & Caramel Lover's Cake 99. Caramel Apple Oat Bars 99. French Vanilla Cake 100. Blueberry Pound Cake 101. Applesauce Cake 101. Chocolate Cornmeal Cookies 102. Cranberry Cheese Cake Bars 102. Molasses Pie 103. Applesauce Fruit Cake 103. Baked Rice Pudding 104. Caramel Custard Pie 104. Mashed Potato Fudge 105. Huckleberry Coffeecake 105. Blackberry Pie 106. Peach Upside Down Cake 107. Chocolate Chip Oatmeal Cookies 107. Brown Sugar Pie 108. Upside Down Apple Pecan Pie 108. Kentucky Derby Pie 109. Chocolate Bread Pudding 110. Apple-Raspberry Crisp 110. Blueberry Buckle 111. Apple Turnovers 112. Fried Apple Pies 113. "Life Before Toy Stores" Casseroles: 114. Dump Dish Dinner 114. Burnsville Beef And Macaroni Skillet 115. Rice And Sausage Casserole 115. Crescent Roll Casserole 116. Onion Casserole 117. Ground Beef And Corn Casserole 117. Chicken And Dressing Casserole 118. Three Bean Casserole 118. Mixed Vegetable Casserole 119. "The Short End Of The Stick" 120. My Favorite Recipes 121. "To Ski Or Not To Ski"
,,,,,,,
for the largest selections of jellybellies and more great candy or gourmet treats-click here at http://gourmettreatgifts.tripod.com great selections of gift baskets and flowers too!!
,,,,,,,
Search the index for the many varieties of recipes you can find here!!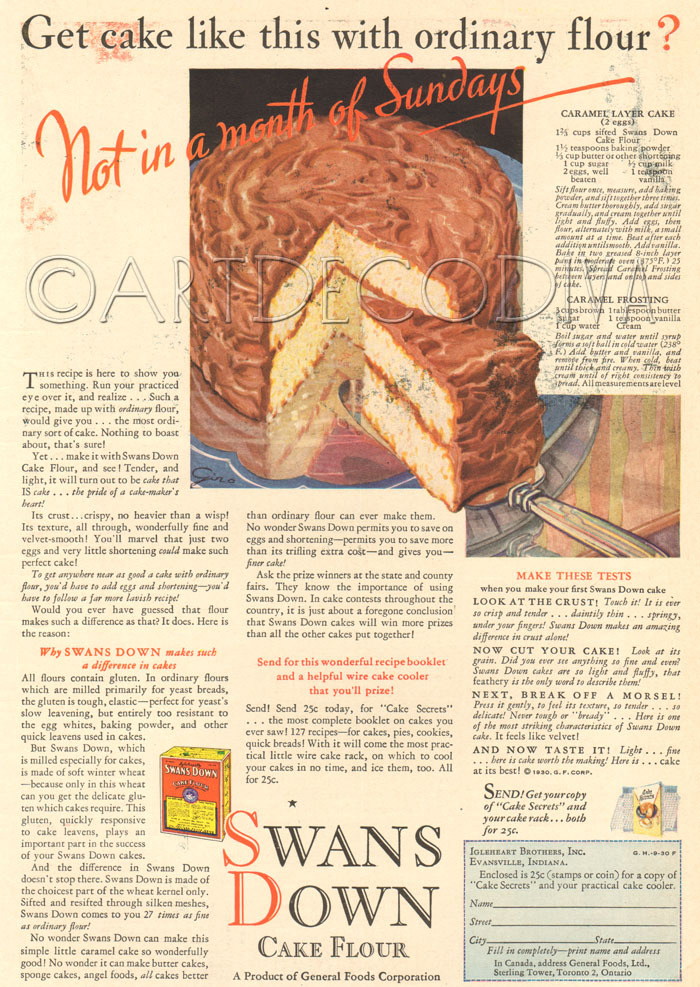 caramel cake recipe VTG 1930's SWANS DOWN Cake Flour CARAMEL RECIPE Month Of Sundays KITCHEN Art Ad * Original & Vintage, Not a Reproduction ~ A Wonderful Historical Collectible! Item Specifics: · Year/Era: 1930's · Origin: Print Advertisement · Condition: Very Good · Size: 8" x 11" · Item #: 160609A Description & Details: Original, unframed vintage print magazine advertisement for Swans Down Cake Flour. "Get cake like this with ordinary flour? Not in a month of Sundays." Caramel layer cake and caramel frosting recipes. Light printing ink smudges, see scan. Cooking / culinary arts & pastry arts / baking / bakery / bake / interior decorating & design interest item. *Framed example is for illustrative purposes. Frame is not included. May be displayed as artwork, wall art for decorating, as a poster or a collectible historical document piece.
Price:

$13.95
Price:

$12.95
Price:

$29.95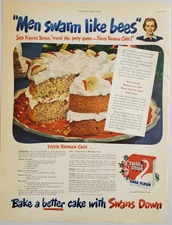 banana cake recipe Moist Delicious Banana Cake with Cream Cheese Frosting Recipe This wonderful banana cake is very moist and delicious. It's full of fresh banana flavor with a tangy cream cheese frosting.
,,,,,,,
An image like this one is just one example of what you might find here from time to time!!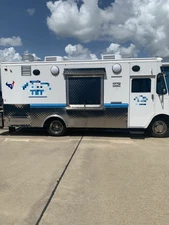 food truck for sale Cook your way into success! Begin an awesome mobile food business with the help of this very good condition food truck! More details are shown below. . Your imagination is your only limitation! This travelling kitchen is equipped with all the basic features and essential cooking tools that's needed to make your patented meals! Feel free to add and install more equipment inside because it has plenty of space! See the equipment list section to know what are those installed and ready for your cooking. Equipment List Vehicle Options Concession Window(s) Stainless Steel Wall Covers Exterior Customer Counter Refrigeration Refrigerator Cooking Equipment Stovetop Flatgrill Steam Table Kitchen Equipment Exhaust Hood Work Table Plumbing Hand-washing Sink Triple Sink Retail Equipment Cash Register
food truck for sale 28' Chevy Mobile Kitchen Food Truck for Sale in Texas!!! This awesome food truck might just get you to the top of the food business game! This is a 2004 model 28' Chevy Workhorse food truck that has 6.6' of inside standing height. Has 168k miles on it. More details of this truck shown below. This awesome commercial mobile kitchen is up for grabs. This unit has 5.7 L motor, automatic transmission with new tires and wheels. Runs and shifts smoothly! It has all commercial grade equipment installed. Check the equipment list section for full details of truck's equipment. Equipment List Vehicle Options Air Conditioning: 2 on main part of food truck Concession Window(s): One long one with 2 openings on either end Stainless Steel Wall Covers: Yes All Awning: Manual Diamond Plated Aluminum Flooring: Yes Exterior Customer Counter: Fold down Backup Camera Equipment Power Supply Propane Tank(s): 1 - 120 gallons Generator: 8000 watts Refrigeration Upright Freezer: Commercial size Refrigerator: Commercial size Prep Station Cooler: Fridge beneath Cooking Equipment Stovetop: 6 burner stove Oven: oversized for industrial cookie sheets Chargrill: 24" Flatgrill: 24" Fryer(s): 3 Microwave: Maytag stainless steel Kitchen Equipment Exhaust Hood Exhaust Fan Fire Extinguisher Grease Trap
Turmeric Spice Tea Organic - $27.83

Turmeric Spice Tea Organic

Our Turmeric Spice Tea is a deliciously healthful blend, with the subtle spicy taste of turmeric and cinnamon, combined with the soothing taste of ginger. The primary active ingredient in Turmeric is curcumin, a potent antioxidant with therapeutic benefits. Turmeric promotes healthy liver function, and can help support blood purification, joint and bone health, and your body's natural defenses. It is truly a delightful blend to be enjoyed any time of the day. Caffeine-Free.
igloo 2 door fridge Igloo 3.2 Cubic Foot 2 Door Fridge and Freezer, Black GTIN 0058465793920 BRAND Igloo MPN RFR835-Black UPC 0058465793920 eBay Product ID (ePID) 1637687490 Product Key Features Color Black Type Compact Fridge Model 13334 Dimensions Weight 57 pounds Length 0" - 14" Additional Product Features Brand Part # DOOR Installation Stand Alone Number of Burners 1 Use Easy to use Size S Dimensions L 35 x W 20.3 x H 20.3 inches ADA Compliant No Size Type Regular Refrigerator Type Custom Voltage 120 Volts Capacity (Cubic Feet) 3.2 Features Freezer Safe Finish Steel
,,,,,,,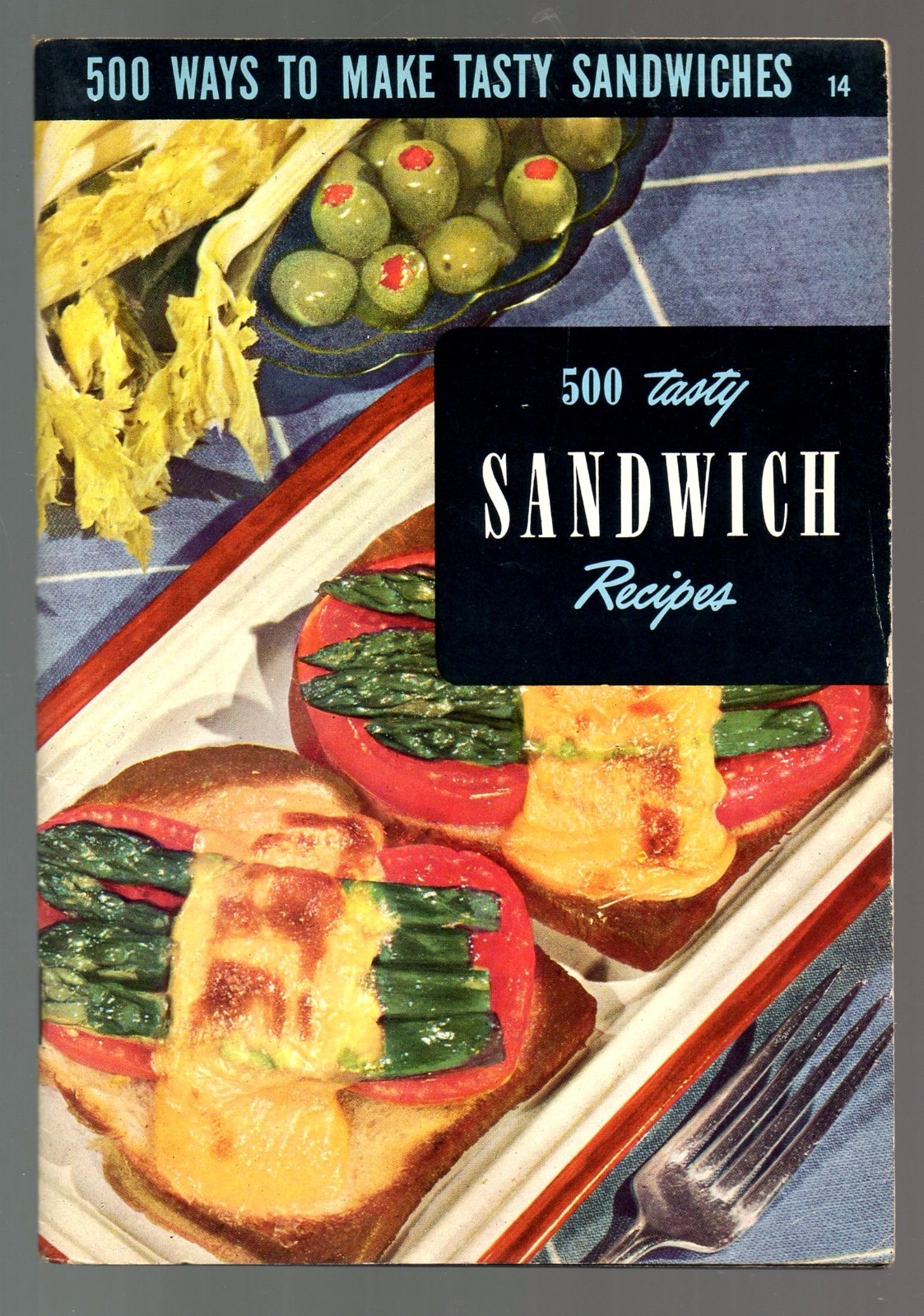 500 Tasty Sandwich Recipes Softcover book, "500 Tasty Sandwich Recipes", by The Culinary Arts Institute. Printed in 1953. The book has 48 pages with 500 recipes as well as many nice photos. The book is in great condition except for some very slight cover-wear, and is very clean inside. Pages are of quality paper and are just slightly off-white. The book has no odor, and is NOT a former library book.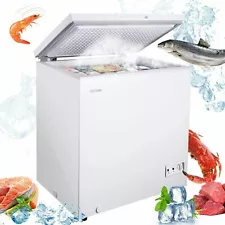 Chest Freezer Deep Freeze, 5 Cubic Feet Arctic 5 Cu Ft Chest Freezer, White Energy efficient Adjustable thermostat Easy-to-clean interior Balance hinge design Removable storage basket Easy access defrost drain Recessed handle Dimensions: L 24.9" x W 21.7" x H 33.5" The Arctic King 5 cu ft Chest Freezer is the perfect place for storing your frozen foods and it can easily fit in a tight corner or other out-of-the way place. A basket is included for organized storage and easy access to your most frequently or used or smaller items. The drain plug allows for easy cleaning and defrosting. The adjustable thermostat on the front and the recessed handle make using the Arctic King 5 cu ft Chest Freezer convenient and easy. The Arctic King chest freezer supports a wide range of temperatures from an icy cold -12 to a positively Arctic -28, so the goodness of your favourite foods is locked in for longer. With an interior that's easy to clean, the freezer door opens at increments from 45-75 degrees so you can easily pack and unpack your favorite foods. The removable storage basket has been designed for complete ease of access.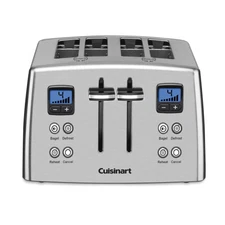 four slice toaster Electric Toaster 4 Slice Bread Four Wide Slots Bagel Kitchen Toast Boost Black PRODUCT FEATURES Electronic Variable Toast Shade Control Pull-down Crumb Trays Toast Cancel Feature Cool-touch Housing 30mm Wide Toasting Slots
A Beef Ribeye Steak is considered to be the juiciest and most flavorful of all steaks. Neesvig Ribeye Steaks are cut from the center-most part of a delicious Prime Rib Roast. The Ribeye Steaks are available in your choice of four 4-oz. or four 6-oz. ribeye steaks. All ribeye steaks should be placed in the freezer immediately upon receipt. They may be stored in the freezer without any loss of flavor for 6-9 months.
Compact size saves valuable counter space. Dispenses 2 flavors in less than one square foot. Famous two-piece, stainless steel, dripless pouring valves are sanitary and easy to use and maintain. Large capacity drip pan holds more. Generous, yet compact, 9 liter (2.4 gallon) easy clean bowls are separate to allow break down & flavor changes without total system shut-down. Unique evaporator and high efficiency pump design cools faster and more efficiently for faster start-ups. Superior engineering allows full beverage cooling right down to the last drink. Modern styling, better design and more use of stainless steel allows easier cleaning and less maintenance. Super-strong, virtually unbreakable polycarbonate bowls and covers give lasting durability. Agitators are included with each unit for fresh juices, coffees or teas. Five year compressor warranty. Please allow 1 to 2 weeks for shipment.
,,,,,,
pavement cleaning attachments for gas and electric power pressure washers make cleaning the driveway and home exterior walls or fences a lot easier-a full line of gas and electric pressure washers included
,,,,,,,
David J Ward was voted into the Presidential Whos Who List of the Leading Businessmen of 2009!!

David J Ward was also invited to become a member of the National Accountants Association!!

David J Ward was previously voted into the Cambridge Whos Who List of the Leading Businessmen of the Twentieth Century!!

Thank You Tripod.com!!!! You gave me the means to prove myself and to succeed!!




If you make a purchase from this site you are dealing with

a well known verified and trusted source-

David J Ward has been working on internet sales since 2002

without one single customer complaint for service or delivery.
,,,,,,,
all profits from all sales on this website and all of my other websites help to replace a burned home-any purchase that you make here helps-no matter how large or small!!
to see a very large selection of commercial cookware-commercial ovens- commercial pizza ovens-ice machines-freezers-plus cookware sets-tupperware-and more-click this link here at http://chefsblenderandmixer.tripod.com
need a safe for your home-office-or a gunsafe?? Visit this website at

http://texaspadlocks.tripod.com

and see the great selection of larger sized masterpadlocks!!